COLUMBIA – A grant from the Missouri Department of Agriculture will help farmers and growers package their food for distribution through the CoMo Cooks Shared Kitchen.
Funding is for a new component of the community kitchen called The Packing House. Farmers, growers and producers can use The Packing House to prepare, freeze and pack crops for production, product distribution and merchandising.
"This is an opportunity to help local and regional Missouri farmers process their crops and create value-added products for the local market. It's a great way to really strengthen our food supply system, especially post-COVID," said Carrie Gartner, executive director of the Loop CID.
According to Gartner, one of The Loop CID's goals is economic development.
"The whole idea is that it's a lot more affordable for us to provide the space, so the whole idea is The Packing House allows farmers to do that too," Gartner said. "Right now you can make more money selling a jar of sauerkraut more than a head of cabbage, so if we can help give farmers an easy start to processing their crop, that will help them make more money ."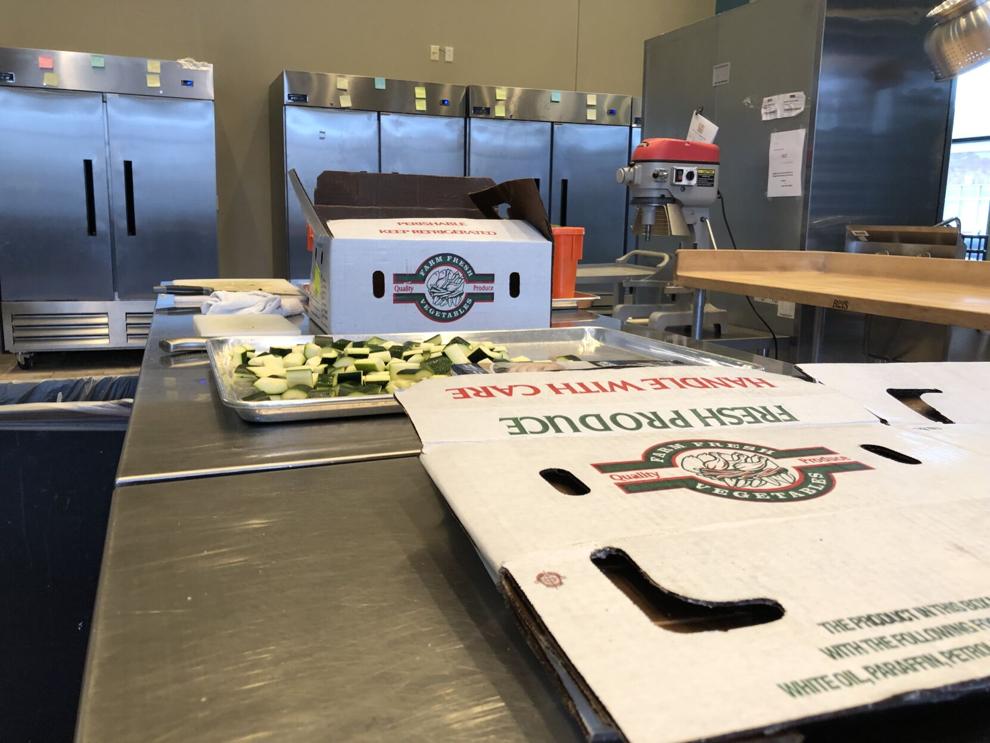 Root Cellar is a local grocer that works with 80 local and regional farmers to help them produce and distribute crops and produce. Root Cellar owner Chelsea Davis says Root Cellar works to encourage local grocery shopping and support hometown growers.
"As a local food center, we can take these produce, we buy these produce from the farmer and then bring them to the consumer so the farmer can do what they want, which is grow food," Davis said.
Davis said the journey of crops and produce from the farm to the Root Cellar Store and then to people's plates is made easier through the CoMo Cooks Kitchen and The Packing House.
"The logistics are the real challenge," Davis said. "Often it's about getting the produce from the field to your table, and we want to make that process as seamless as possible. So the [Packing] Kitchen is really helping us streamline that process and make it a little bit easier in the process."
The grant will help fund The Packing House, which will be a separate production kitchen within the new CoMo Cooks Kitchen. The new CoMo Cooks Kitchen is currently under construction at the Business Loop and is expected to be completed in January 2023.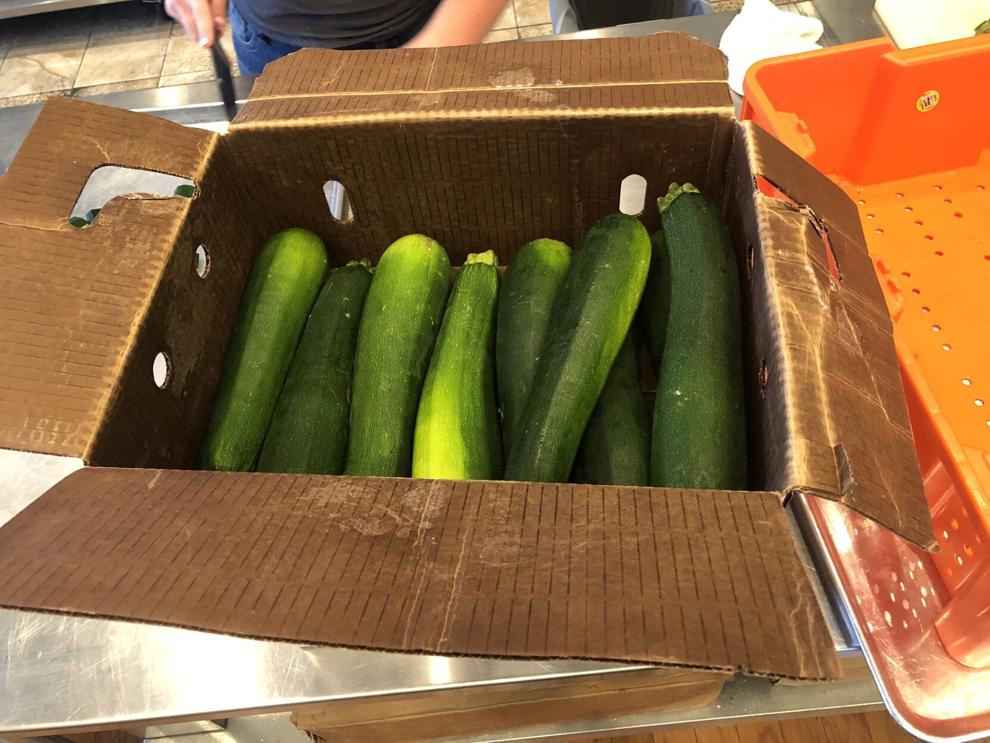 "The grant buys a lot of equipment that we need to help these farmers, so garlic peelers, dehydrator blenders and all sorts of things will help them get the job done," Gartner said.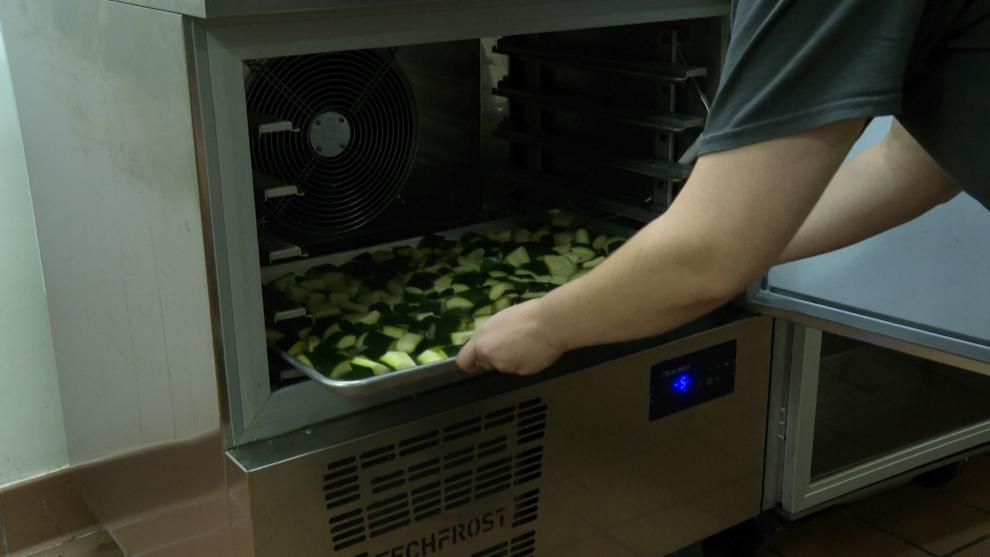 Equipment plays a big part when it comes to bringing produce from the farm to the table. To help products last longer, Root Cellar freezes fruits and vegetables so people can eat them year-round. According to Davis, to freeze produce in good, long-lasting quality, they need an advanced freezer, and The Packing House has one.
"One of the most important things that The Packing House has now is a blast chiller, and that's really critical for us," Davis said. "We freeze a lot to prepare for winter. We've been able to freeze blueberries, elderberries, blackberries, peaches, and now zucchini."
The blast chiller can freeze sliced ​​zucchini in just 90 minutes, which is half the time it takes a conventional freezer. The blast chiller prevents ice crystals from spoiling the taste of the product.
"This is really great because it allows us to have these products just a little bit longer. That way, in February, when it's really cold outside, we can still enjoy the native peaches that come right here from Missouri," Davis said.
This doesn't just help the Root Cellar business. Davis said this helps bring more local farmers into the system.
"Having a place where produce can be further processed so people can enjoy it even longer is a really important part of local food," Davis said.
In addition to the blast chiller, Root Cellar uses a vacuum sealer, work surface, large food processor, and more. Davis is pleased that the kitchen grant will bring more equipment and resources.
"There will be other things we do in the future as we get more gear. I'm sure the root cellar will find even more creative things to do with the veggies we have," Davis said.
CoMO Cooks Shared Kitchen is is temporarily located at Walnut Street in downtown Columbia while construction is completed on the new kitchen at 14 Business Loop 70 E.